Work From Home|Best Part Time Internshala Job for Students in 2022 | Online Work | Earn 10k Per Month | Apply Now
Hi everyone, It's a great opportunity for the Students to Work From Home. We, Will, Talk about the Recently Launched Internshala Special Program which is the Internshala Student Partner 31 Program to Promote Internshala internships So remain with us till the end of the post to know more about this program.
About Internshala Student Partner 31 Program
A #CampusRep program where you get to empower your peers to meet their professional goals, while you develop essential skills like leadership, communication, and marketing. Help your peers learn in-demand skills via Online Training. Guide your peers to get an internship by conducting seminars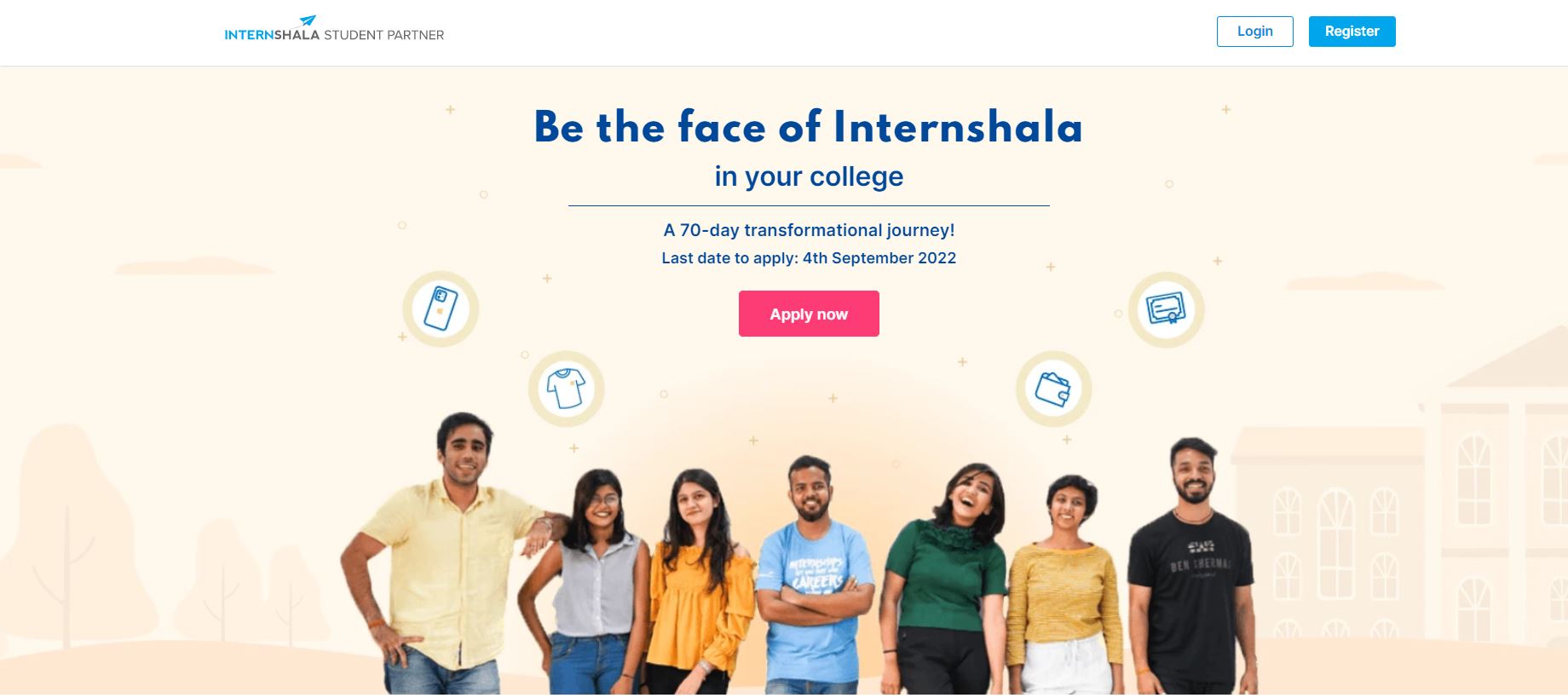 Join Telegram Channel: https://t.me/+qNH_7TaA9vMxMjNl
Responsibilities
Promote Internshala internships among your peers and assist them with internship-related queries
Help your peers learn new skills via Internshala Training
Train your peers to get an internship
Eligibility Criteria
Applications for ISP 31 are open to college-going students of all degrees, streams, and years. Any college student who is a marketing & networking enthusiast, and who wants to experience the excitement of a growing startup, can apply for this program.
Follow Instagram Channel: https://www.instagram.com/zero.2placement/
How to get a direct entry for ISP 31 program?
On successfully applying to the ISP program then You can now participate in the direct entry round and secure your place in the ISP 31 program collect all 3 treasure chests to win direct entry to the ISP program. You can collect the treasure chests by making the maximum number of students apply for the ISP 31 program.
Duration of Internshala Student Partner 31 Program
ISP 31 is a work-from-home/college program starting from September 2022 till November 2022.
Benefits of Internshala Student Partner 31 Program
No, you do not have to pay anything either for applying to the ISP program or after getting selected.
ISP is a performance-based incentive program. There is no limit to what you can earn in this program. Perform in various contests and earn huge rewards.
On completing the Internshala Student Partner program you will be rewarded with a completion letter/certificate.
We would ideally like you to spend about 2-3 hours a week. But then again, it completely depends on your availability. The more you work, the more you learn and earn
Selected Applicants will get Handsome pocket money.
Internshala T-shirts & training will be given to selected applicants
Some top performers of this program will receive Google Mini, Bose Speakers, JBL Headphones, etc.
A selected applicant who gets the first rank on the list of top performers will get a brand new iPhone 12
Important dates
Application live-22nd August 2022
Application closes-4th September 2022
Final results-5th September 2022
Edition starts-7th September 2022
How to apply?
To apply to Internshala Student Partner 31 Program CLICK HERE
For more information and updates on jobs and internships visit:  https://zero2placement.com/