Government of India Launched Data Analytics Using Tableau | FutureSkill & NASSCOM | Free Certification Course |
Hi Students, If you are trying to take government-certified Data Analytics using Tableau course then we have a great update for you as the FutereSkill & NASSCOM Certification Course of Data Analytics using Tableau is launched which is going to fulfill your effort of taking government certificates Programs so stay with us till the end of the post to know more about this course.
Course Provider: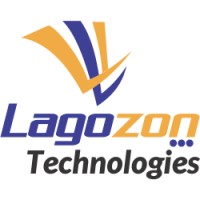 Course Highlight:
Master your skills in building interactive dashboards and performing data visualization
Also, help you prepare for the Tableau Desktop Qualified Associate exam
With this course, learn user-friendly drag-and-drop functionality it can be used by everyone to quickly clean, analyze, and visualize your team's data
You'll learn how to navigate Tableau's interface and connect and present data using easy-to-understand visualizations
It covers in-depth knowledge of Tableau Prep Builder, Tableau Desktop, and Tableau Online
Lagozon helps to master your skills of building interactive dashboards and performing data visualization
We help you prepare for the Tableau Desktop Qualified Associate exam
We help you learn how to navigate Tableau's interface and connect and present data using easy-to-understand visualizations
With this course, you will be working on real-life industry use cases in various domains to advance your career
Live Instructor-Led training
Self-Paced Content Completion at Lagozon LMS learning portal
In- Class Industry Oriented Projects
Practice Projects & Assessments
Capstone Project
Placement Preparation Workshops
Certification Preparation Exam
Job Roles-
Data Analysts, Data Scientists, Business Analysts, Risk Analysts, Financial analysts, Operations analysts, Marketing analysts, Health Care analysts, HR Analysts, MIS Experts

What will you learn in this course?
Learn about Data Visualization, Data Analysis, Data Modelling, Data Management, Integration with ML, Data Forecasting, Business Verticals Know-how, Industry Use cases
Demonstrate proficiency with the analysis of data
Develop the ability to build interactive dashboards and reports
Analyze data and extract business insights
 

Skill type

Emerging Tech

 

Domain

Big Data Analytics

 

Course Category

Deepskilling Course

 

Placement Assistance

Yes

 

Certificate earned

Joint Co-Branded Participation Certificate & Partner Completion certificate

 

SSC NASSCOM Assessment

Coming Soon

 

Course Covered under GoI Incentive

Yes
 
Course Price:
FREE      till 30th Dec 2022
 
Course Duration:
35 Hours
Why should you take this course?
Tableau is one of the most powerful and fastest-growing modern analytics platforms in the world. Get started with Tableau, a widely used business intelligence (BI) and analytics software to advance your career
The Certified Data Analytics Program is in association with FutureSkills Prime accredited by NASSCOM, approved by the Government of India
The curriculum is designed, developed, and delivered by Data Analysts from the parent company Lagozon Technologies Private Limited
The learner will be able to earn a Joint Co-Branded Certificate of Participation by Lagozon EduTech and Future Skills Prime
Hands-on technology experience delivered successfully through well-defined learning methodologies for more than 2000 Students
35 plus hours of online classes with capstone live project and 35 plus hours of LMS content and assignments
The learner is eligible for Government of India (GOI) incentives after successfully clearing the mandatory FutureSkills Prime Assessment. For more details please visit: https://futureskillsPrime.in/govt-of-India-incentives
Learners will get access to multiple resources like NASSCOM Career Fair, NASSCOM Industry Events, Bootcamps, Career guidance sessions, etc
Learners will be eligible to apply for jobs and get job placement assistance through the Talent Connect Portal of FutureSkills Prime
Who should take this course?
Anyone passionate to learn and enhance skills for a career in data analytics
IT/ Non-IT Professionals from Sales, Marketing, Finance, HR, SCM, and Manufacturing departments
College Graduates
BI Professionals
Project Managers
Engineers from all branches
MBA and BBA Students from all specializations
Curriculum:
Introduction to Tableau
Explore Tableau Desktop
Explore Visualization in Tableau
Data Transformation in tableau
Data Modelling
Data Manipulation
Advanced Tableau Features
Data Level Security in Tableau
Tableau Server
Best Practices & Mobility in Tableau
Python Installation and Configuration
Python Integration with Tableau
In-class Project – Tableau
Tools you will learn in the course:
Tableau is a leading data visualization tool used for data analysis and business intelligence